MOUNTAIN OF FIRE AND MIRACLES MINISTRIES
​Join us for an in-person service every Wednesday and Sunday.
In MOUNTAIN OF FIRE AND MIRACLES MINISTRIES, we wholeheartedly welcome members of the greater Edmonton community to join us in song, service, worship and prayer. We connect people to the heart of God. Our goal is to inspire you through the holiness of our dwelling and prayer services. Come and worship as part of a strong and loving community with like-minded congregants. We're always happy to see you and warmly welcome visitors. Come and be a part of this thriving and hope-filled congregation. MOUNTAIN OF FIRE AND MIRACLES MINISTRIES is an open and welcoming church. From humble beginnings, we have grown into a sizeable congregation. Our typical services include prayer, sermon and community inclusiveness. We are always overjoyed when people want to come to worship with us, so please know there's always room for more in our ranks. We look forward to meeting you.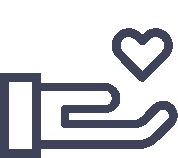 "Whoever is generous to the poor lends to the lord, and he will repay him for his deed."